Karsten Schonauer
Senior Marketing Manager
---
In the fast-paced world of esports, it can be tough to determine which metrics matter most when it comes to evaluating sponsorship success. That's why Shikenso recently conducted a poll among industry professionals to identify the key sponsorship data that truly matters. The survey included 4 key metrics that play a vital role in todays sponsorship landscape:
Total Viewers

Media Value

Audience Data

Platform/Channel Distribution
"Data is key, also in esports. If you had to pick one, which one would it be?"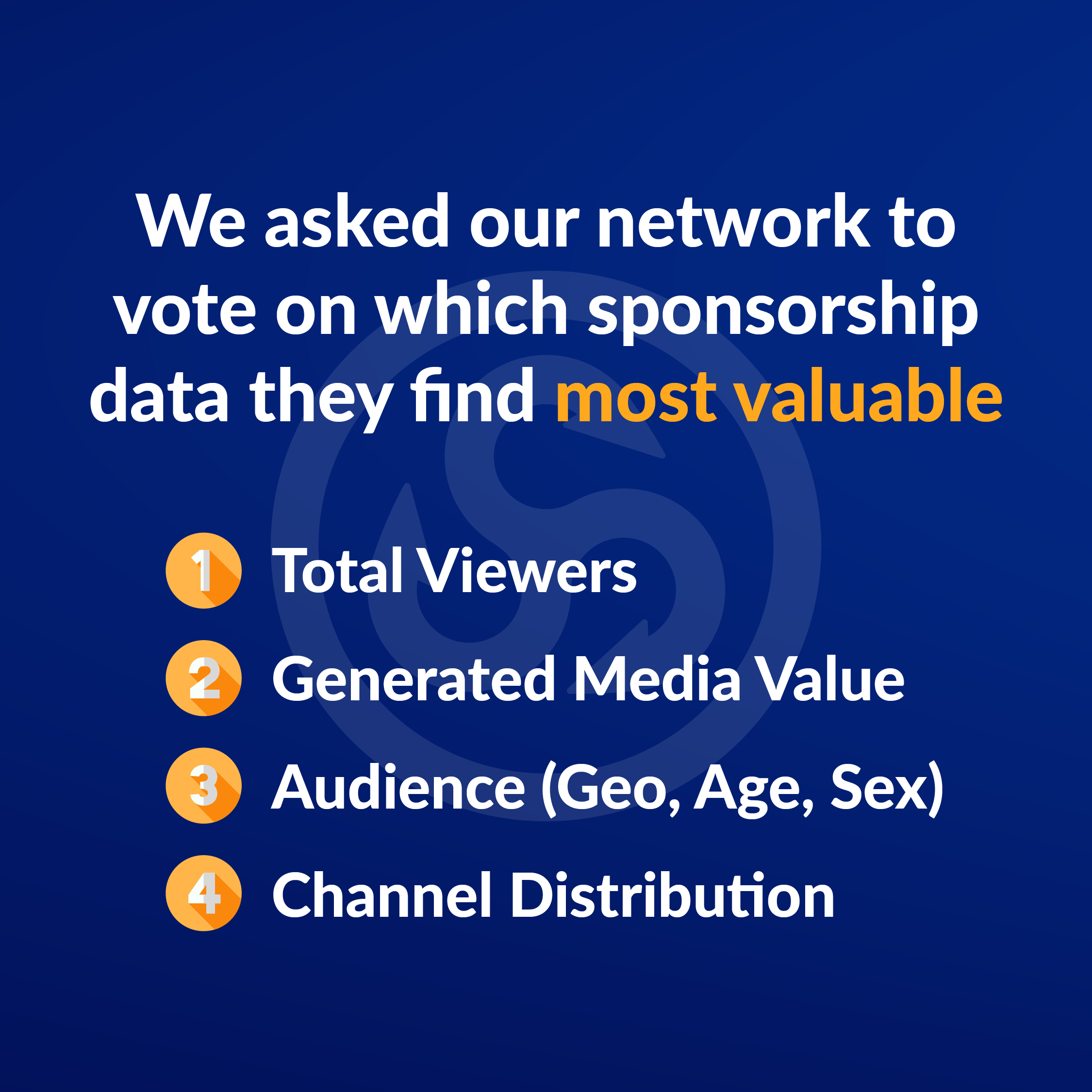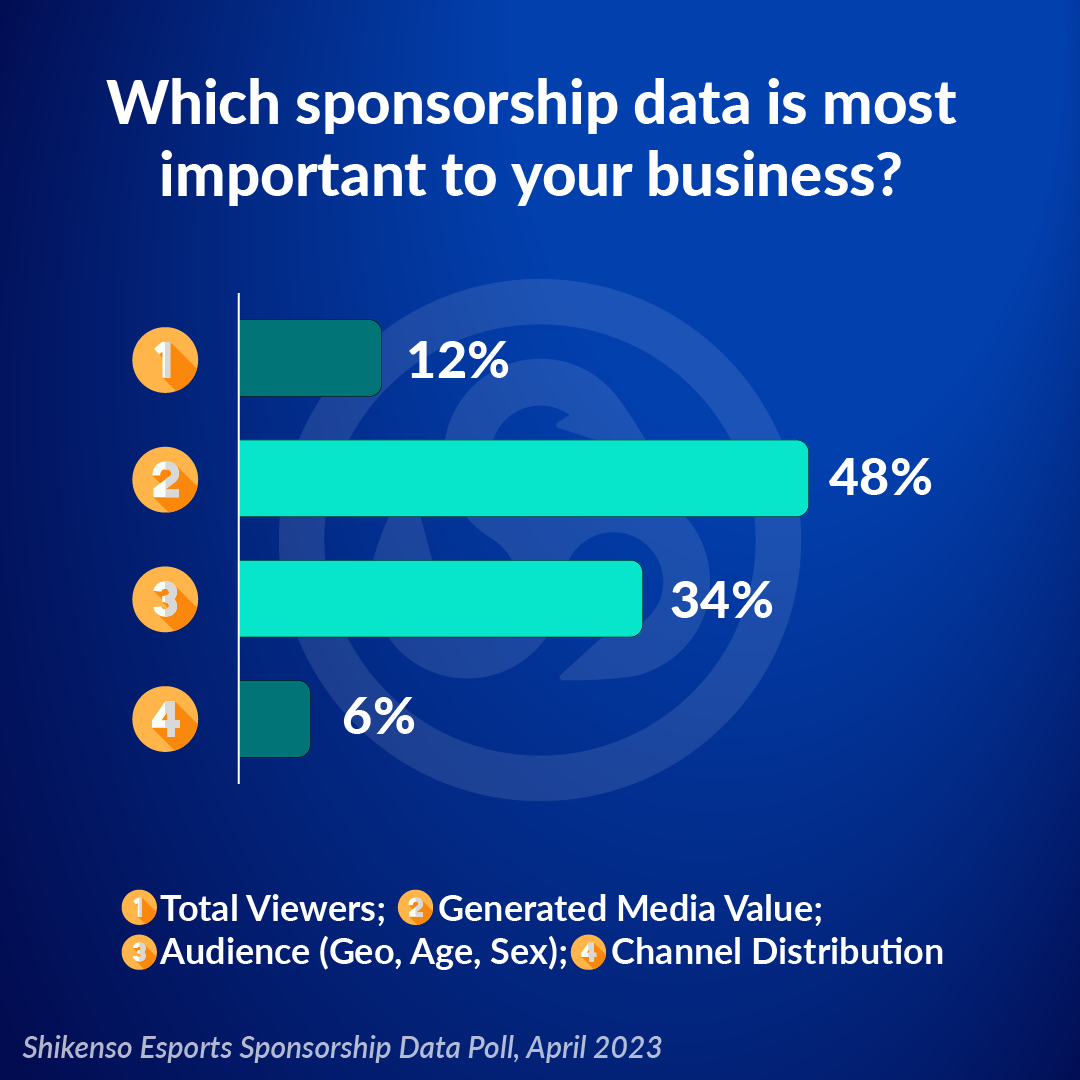 Out of the four metrics that were up for vote, "Generated Media Value" and "Audience Analysis" emerged as clear winners among the 90 participants. This emphasizes the importance of considering factors beyond just total viewership and channel distribution numbers. In today's market, understanding your audience (country, age, sex) and maximizing your media value are crucial for making smart sponsorship decisions.
At Shikenso, we understand the importance of data-driven decision-making in esports sponsorship. That's why we offer a range of tools to help you stay ahead of the curve, including our 360 dashboard and the newly launched syndicated event report, Shikenso Esports Radar. Our solutions help you optimize existing partnerships and identify new opportunities for growth and success.
Media Value, the winning key - but it's always good to have more!
To get the most out of your sponsorship data, we suggest using a set of data keys to see the full picture of your sponsorship performance. And to stay up to date on all things esports sponsorship, be sure to follow us on LinkedIn and Twitter or visit our website for more information on our services and products.
---